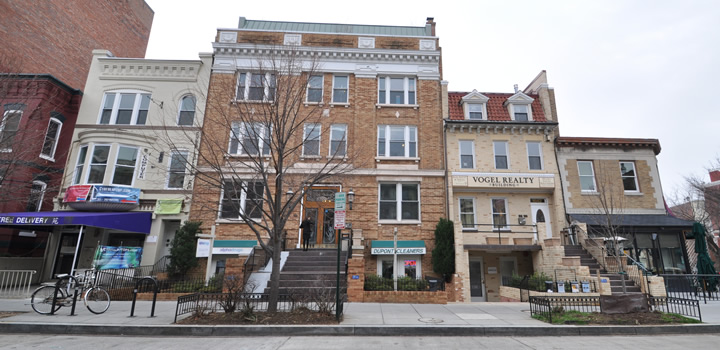 Chelsea Gardens in Washington, DC consists of breathtaking office suites and retail space conveniently located to suit all of your business needs.  Located in the gorgeous Seventeenth Street Business Corridor of Dupont Circle, Chelsea Gardens is close to the Metro Rail Red Line, as well as great shops and restaurants.
Office Space Needs
Shared Office, Incubator, Meeting Room, Accelerator, Shared Workroom, Co-Working, Plug-N-Play
Private Desk, Designated Desk
Private Office, Private Suite
Along with the fantastic amenities in Chelsea Gardens, we also provide access to our other location in Annapolis, MD.  Click here for more information about the Annapolis Offices at Bestgate.
For more information or to schedule a tour, call us: 202.332.7323 or e-mail info@VogelRealty.com